About Us
Bake it by Giovannelli's was born in 2020 out of a love of all things cooking but especially baking. Baking is such a joyous activity and one that most of us have great memories of. It might be baking with a parent or grandparents as a child or trying a cake for the first time and to your surprise it works out and feeling such a sense of achievement. It is the joy you feel when you are surrounded by people you love sharing food and laughter, it is the smile on someone's face when you bring them a cupcake into work. The excitement a child has when there is birthday cake, I mean who doesn't love birthday cake right. As one of my little nieces says, it isn't a party without a cake. 
This is what Bake it by Giovannelli's is all about, the joy of baking and bringing baking into the lives of the everyday individual. We aren't all avid bakers that can easily whip up a batch of cookies or brownies with ease or maybe you are but, you are now a busy parent and don't have the time that you once did to bake and cook like a pro. This is where our mixes come in, they are easy to use but still give you the taste of delicious home baked goodies without all the added nasties. You get the benefits of baking from scratch without all the hard work, simply add a few ingredients in with our mixes and you will be on your way to a delicious smelling home and some beautiful baking memories.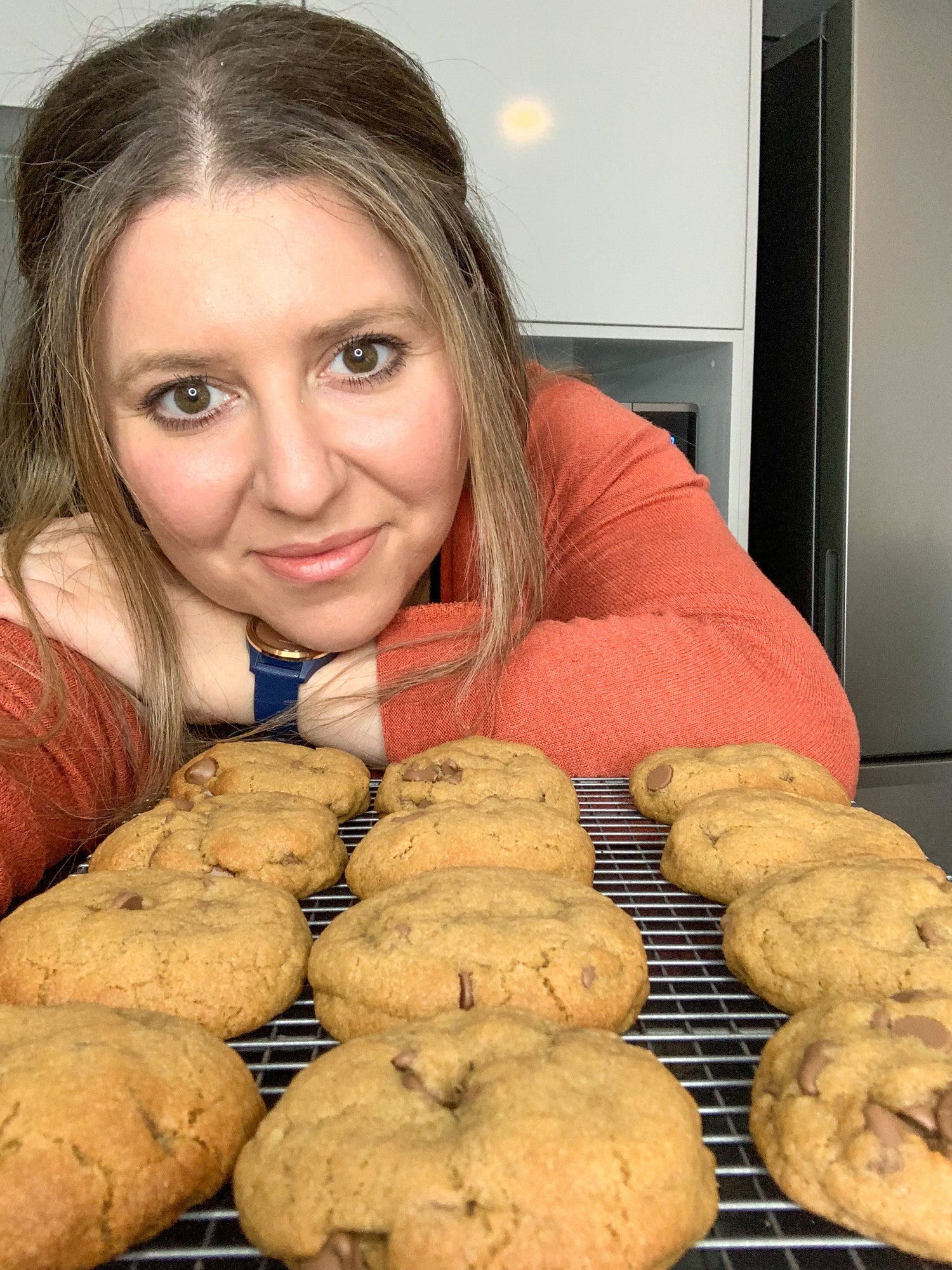 About Ash the founder
Growing up, food wasn't just about taste; it was about the warmth of family dinners and the simple joy of using special glasses for Sunday breakfast. Even though I didn't have a large extended family in Australia as they are mainly overseas, I yearned for those laughter-filled big family BBQs and the chance to learn baking secrets from Grandma or Nonna. These early memories planted the seeds for my lifelong passion for baking and cooking

After navigating the world of finance, a spontaneous decision led me to Italy for a patisserie course. Despite the language barrier (it was meant to be in English, it was not!), it was a transformative experience that changed my life. Back in Australia, I explored the cakes and desserts business with my first baby Giovannellis, only to find myself burnt out and back to finance for a small business. In 2020 after quitting this job to go into Events and then the world shutting down, and inspired by a oldest friend in the world (we have been best friends since birth) , suggested that I turned my cake creations into Baking Mixes. And that is where Bake it by Giovannellis was born.

Bake it by Giovannellis isn't just a business—it's a community, a family, and a place where confidence in the kitchen is cultivated. It's a space where I can teach kids, empower those lacking confidence, and share the little baking tips and tricks that make all the difference. I'm immensely grateful for this journey and all the path's that life has put me on (believe me there has been many) but they all led me here and have given me the opportunity to share it with you. Thank you for being a part of this delicious adventure, it wouldn't be possible without you and I wouldn't be who I am today without all of you.
As always Happy Baking
Love Ash x